Actualización de firmware para la cámara JVC GY-HM600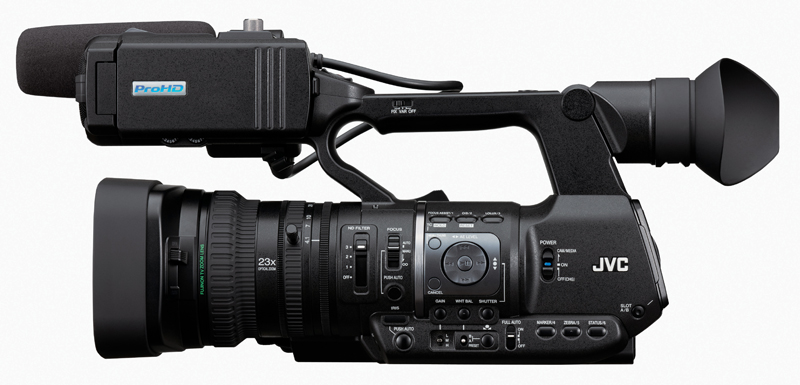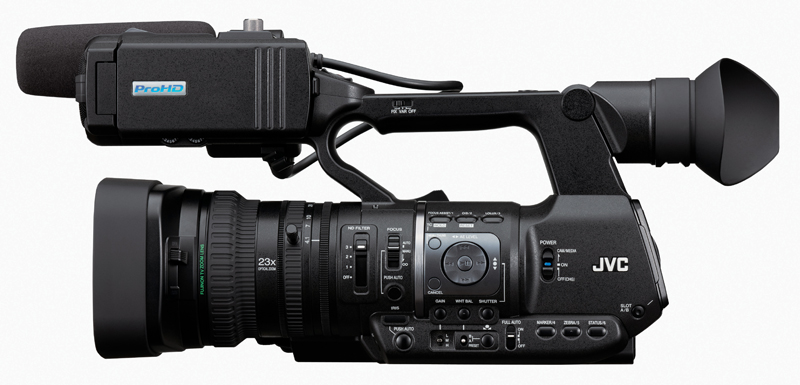 JVC ha anunciado actualización de firmware para su cámara de mano GY-HM600. En concreto se trata de la versión 2.0 que nos trae bastantes características nuevas entre las que destacan la capacidad de grabar en dos nuevos formatos, 1440×1080 a 9 Mbps y 1440×1080 a 5 Mbps. Además entre los idiomas del menú podemos elegir como lenguaje el español, cosa que hasta ahora no nos era posible. El firmware os lo podéis descargar desde el siguiente enlace:
Firmware 2.0 para JVC GY-HM600
El resto de las características son las siguientes [ENG]:
AVCHD mode:
As of now, your multi-format camcorder supports two additional HD formats
1440×1080 with 9 Mbps, called LP mode
1440×1080 with 5 Mbps, called EP mode
More flexibility and functionality when it comes to recording.
Backup recording:
The above mentioned new format can also be used along with backup recording.
SD recording quality:
A number of improvements to the encoder provides for optimal SD recording quality.
Expanded Focus:
This new feature enables you to zoom in on the image at the touch of a button, so that you can apply the focus in
a much easier and precise way.
Favorites Menu:
Calling up your favorites list has never been easier and simpler: All it takes, is a long push on the menu button and
your favorites list´s going to show up right away.
Knee Point Settings:
2.5 % steps ranging from 85% to 100% allow you to widen the scope of fine adjustments when it comes to the knee point settings.
White peak:
The functional scope of the white peak set up has been expanded to 103%.
Overexposure warning:
We also added a new function to the LCD or view finder: Provided you´d like to reduce the light factor, just apply the ND filter, as this setting enables you to add an alert function in the form of a blinking "F" whenever the value exceeds the capacity which is limited to F8. This is particularly important when it comes to your vision, as your iris gets smaller and thus may lead to a "washing out" of the image area.
More flexibility thanks to new REC-button assignment:
Since some of you missed a white balance button next to the front REC-button, we changed the REC-button assignment, thus it´s possible to use the button for both functions, REC and White Balance.
GPS information:
GPS information can be shown as a thumbnail in the display status menu.
Clip Trimming:
You would like to select a particular scene of your recordings? Just switch to the playback mode and crop the file to the desired image or scene. Since the camcorder creates a new cropped file, your original file will remain the same. Sending only the content, you need allows you to benefit from shorter FTP transmission times and save data transfer cost.
Camcorder menu is finally available in multi-languages:
English, French, German, Italian, Spanish and Russian languages are available!